Two geometric changes have been applied to the redesign of Mount Pleasant Ave. between Sherbrooke Street and Rosemount Crescent.
The first change decreased the length of the sidewalk extension at the north-east corner of Holton Ave., which grants more parking space on Mount Pleasant Ave. and allows the walkway at 467 Mount Pleasant to reach the edge of the street, along with the addition of a Washington style streetlight.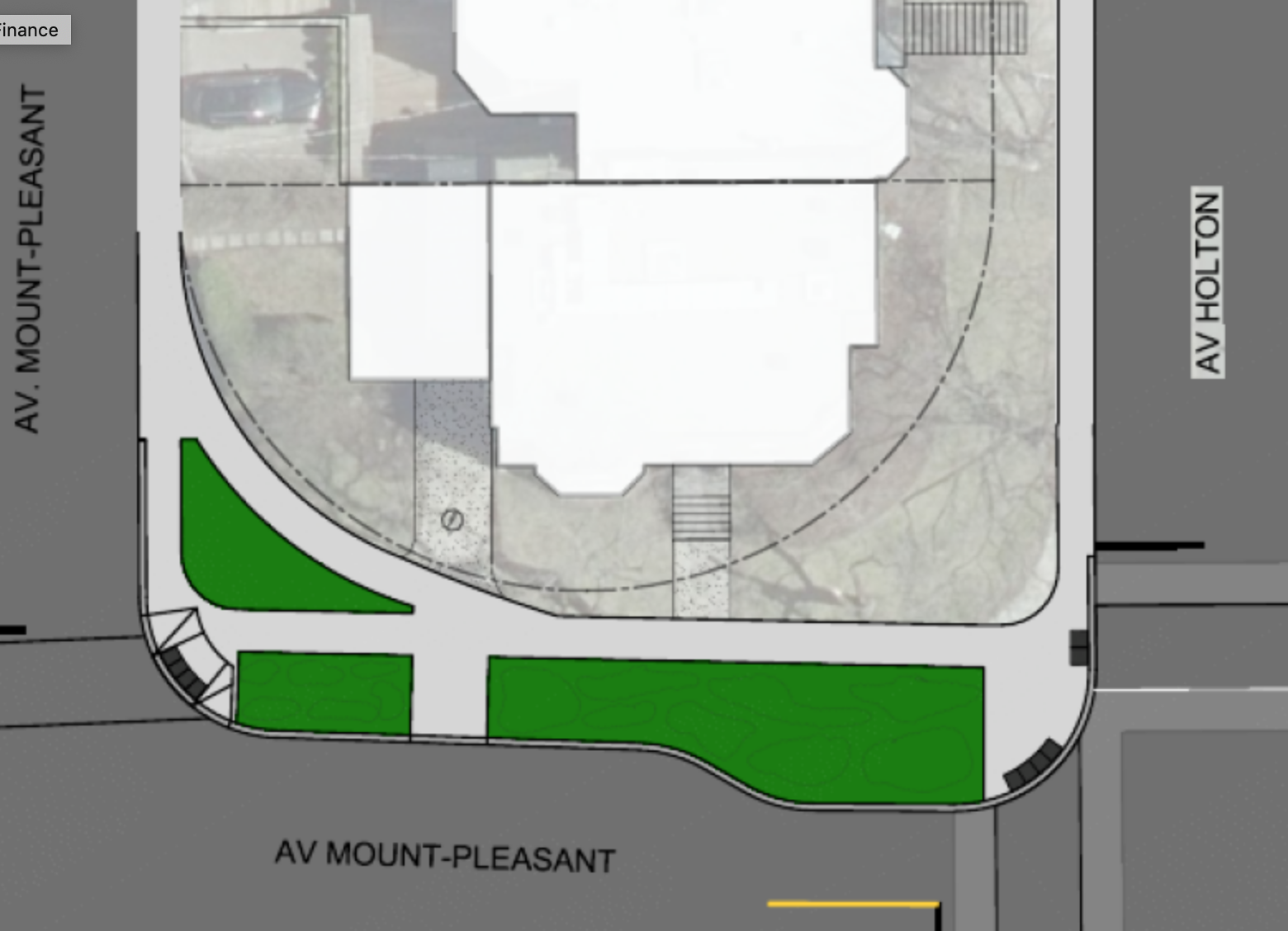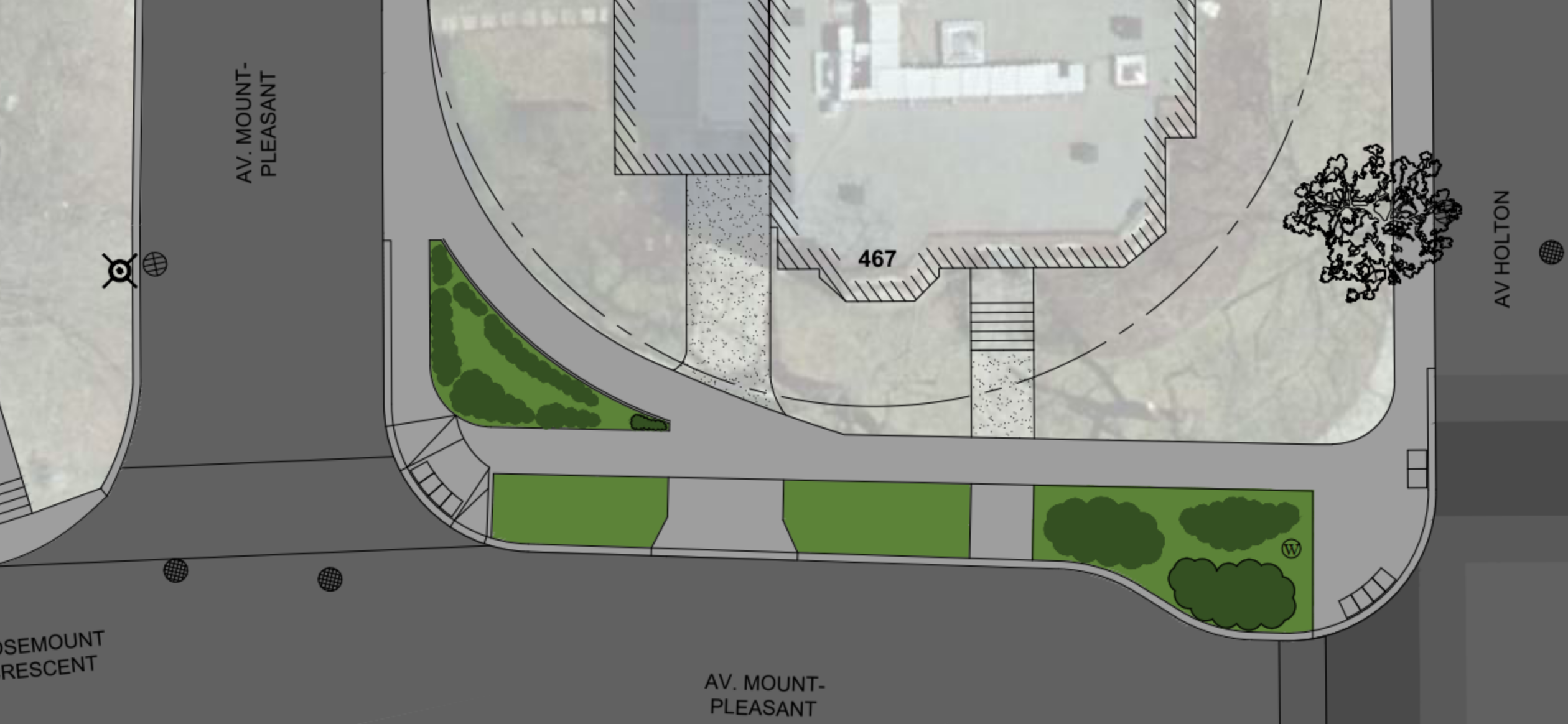 The second change decreased the amount of concrete area in the south-east sidewalk extension at Holton, which discourages pedestrians from crossing Mount Pleasant at this point.