The pond provides Westmount Park with a bucolic space that is greatly appreciated by the community. However, structural problems are causing significant water leakage. The pond is also fed by the water system, a use of drinking water that will no longer be legal in the near future. In addition, there are no shoreline buffers to retain sediment washed into the pond. The trail near the pond is also in poor condition, and the close proximity of park users to this natural environment poses a risk to wildlife.
To enhance this space and promote biodiversity, it is planned to:
Rebuild the pond with natural and sustainable materials
Naturalize the perimeter of the pond by creating natural banks and shoreline strips
Revegetate the area by adding plantings under the trees and densifying the forested areas
Dismantle the existing pathway and create an elevated pathway that will allow viewing of the pond and act as a boundary to the natural environment that will protect the wildlife
Reuse rainwater to feed the pond
The purpose of these improvements will be to offer everyone an accessible natural environment, respectful of biodiversity and conducive to relaxation and contemplation.
New contemplative pathway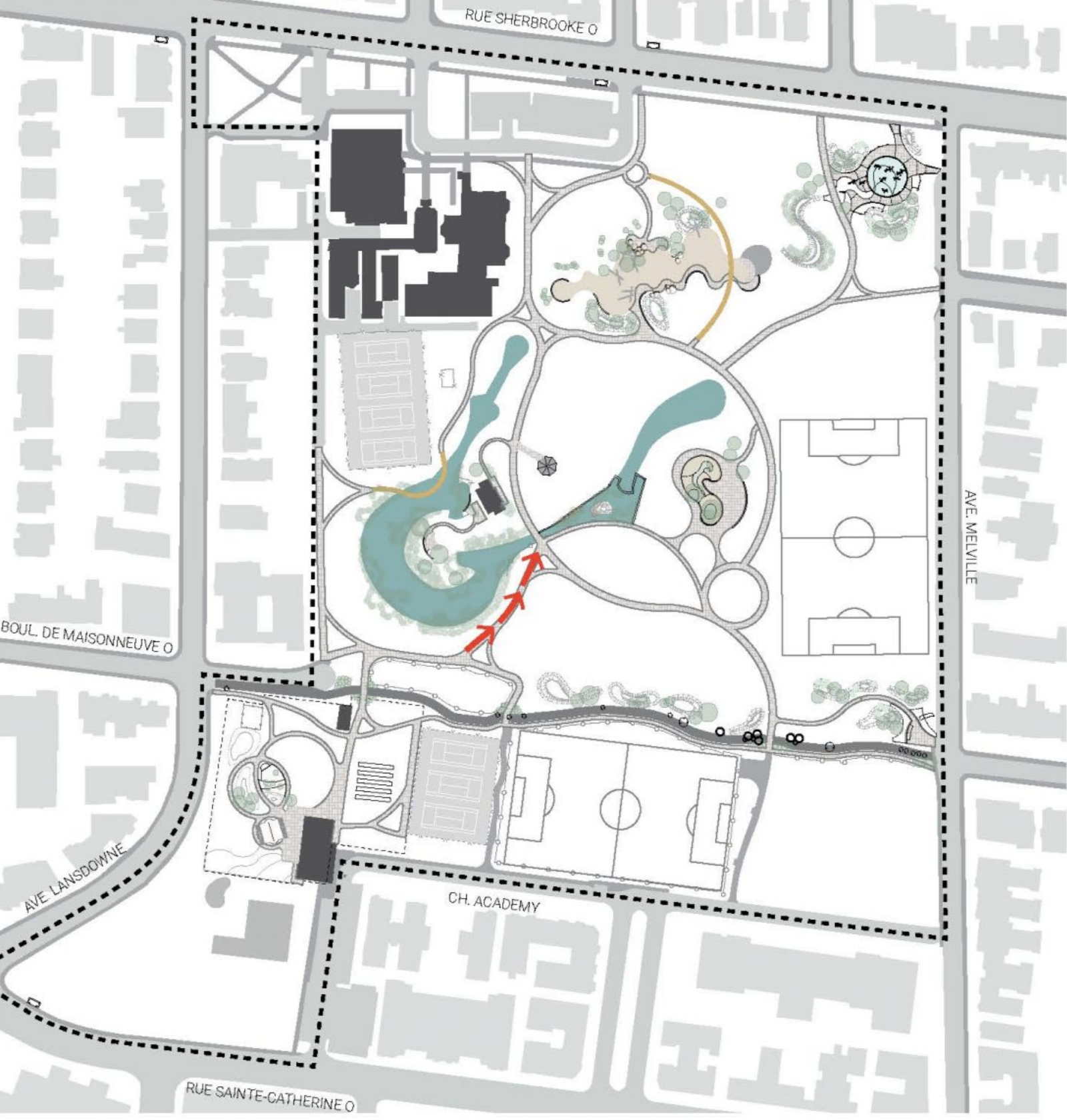 New contemplative pathway near the pond
Rain water supply to the pond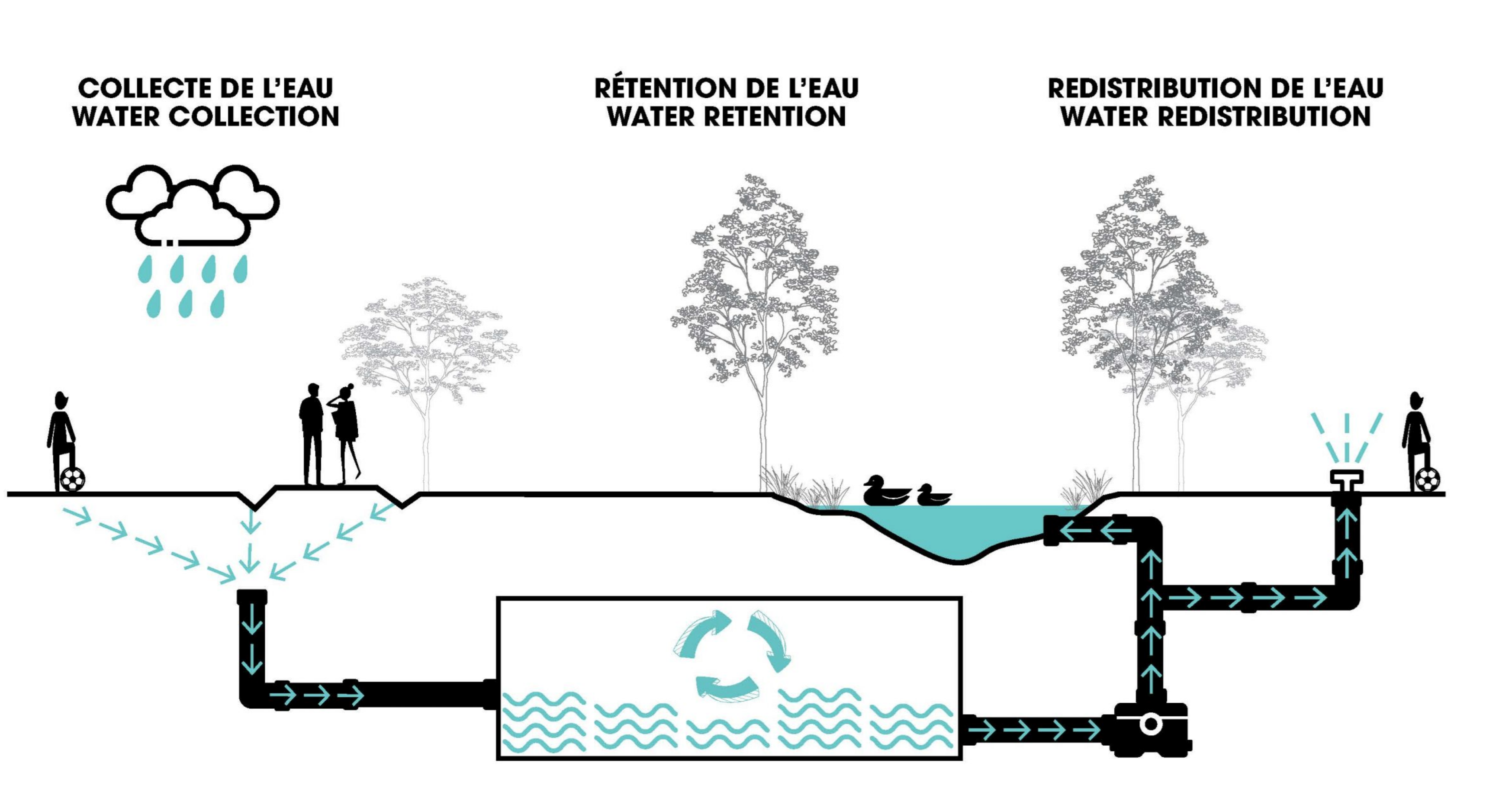 Underground retaining pond